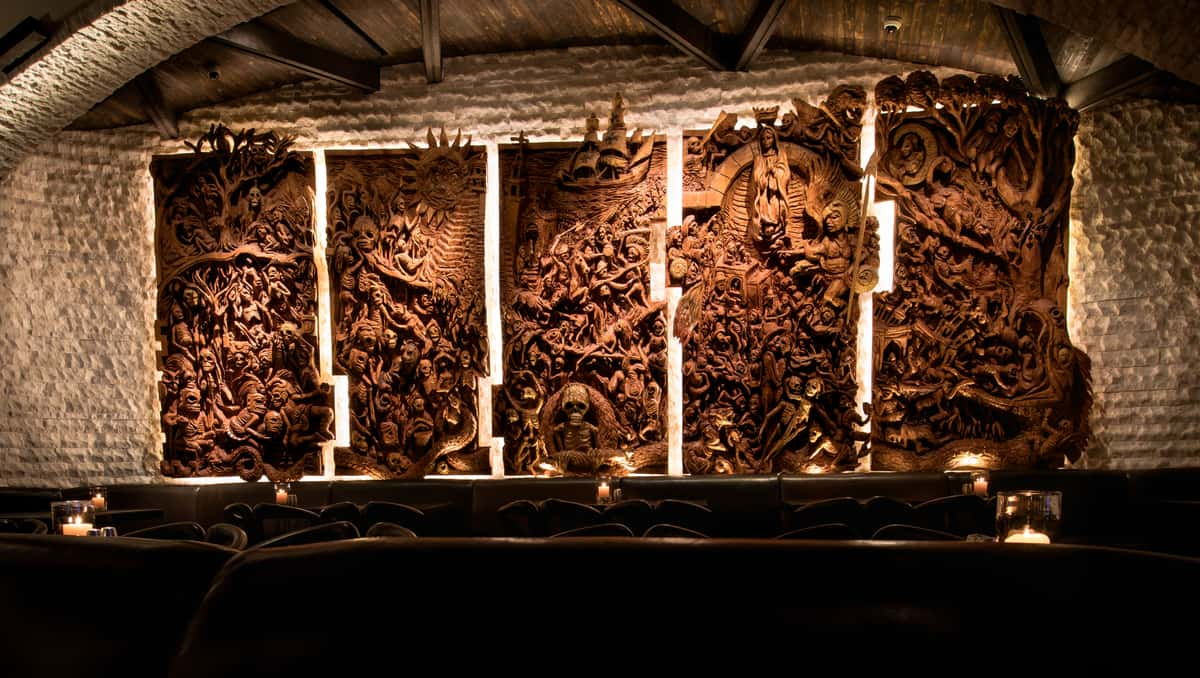 Press
Javier's Excellence is Rewarded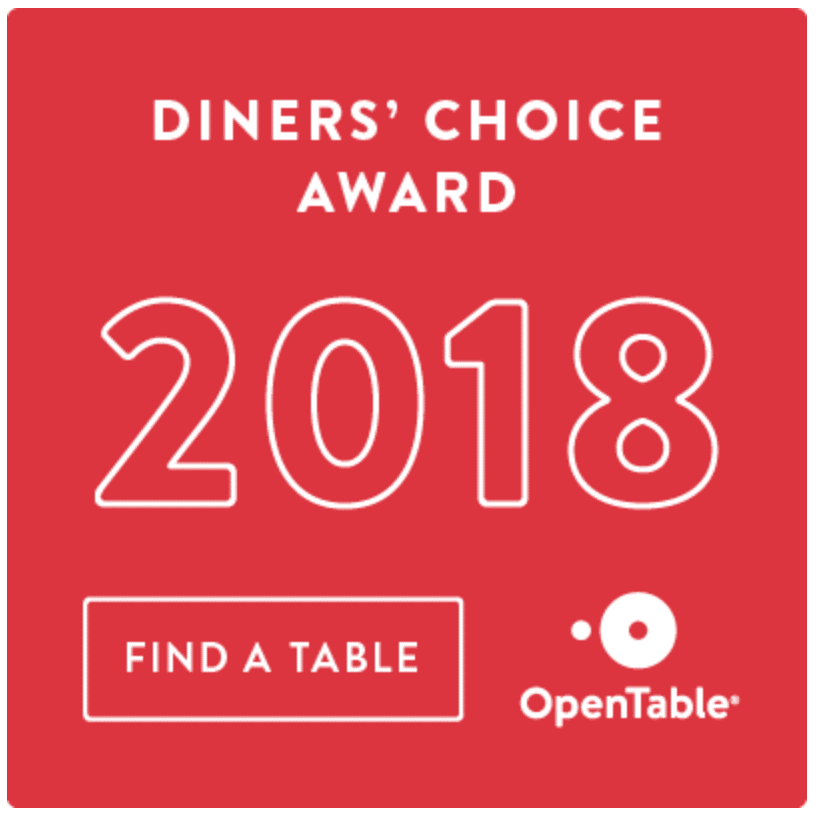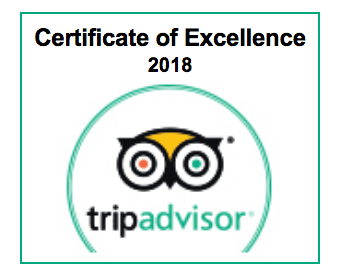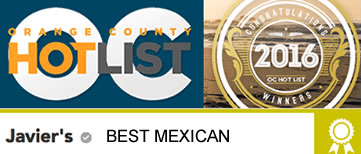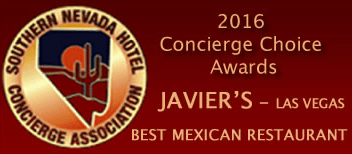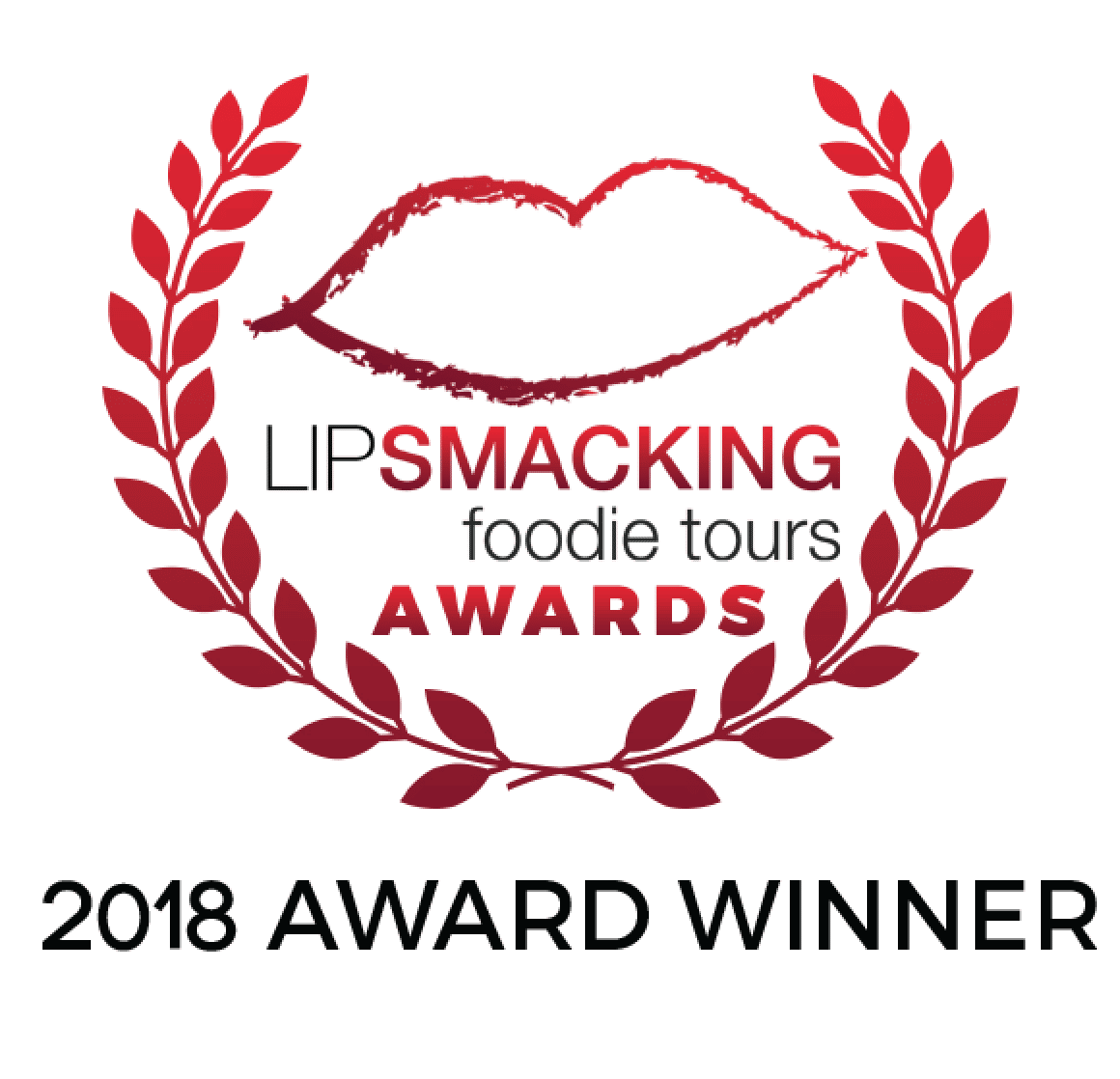 2016 Chefs Al Rescate Fundraiser for Los Cabos Children's Foundation

Los Cabos, Mexico
Saturday, April 9, 2016
In a sold-out event held April 9 2016, Executive Chef of Javier's Los Cabos, Abraham Tamez, along with 17 other local chefs, participated in the annual Chefs al Rescate (Chefs to the Rescue) Fundraiser to aid the Los Cabos Childrens Foundation. The event, which was held at Pitayitas Restaurant, raised more than 160,000 pesos ($10,000) for the cause. The Los Cabos Childrens Foundation helps local children with serious medical issues, like cancer and congenital heart defects, get treatment in the US and in La Paz, Mexico, as well as in local facilities.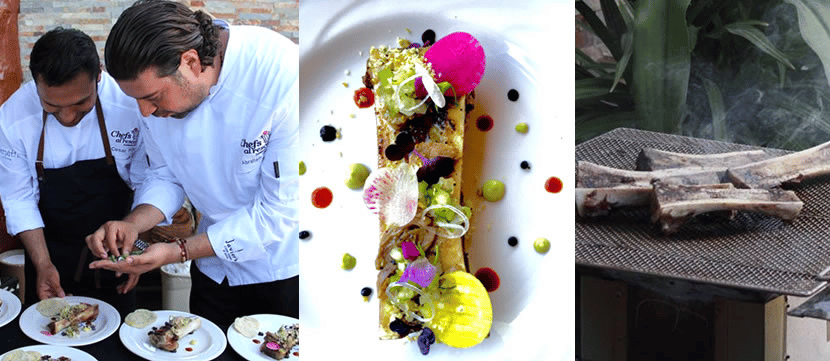 Chef Tamez with partner Chef Cesar Pita plating the dish, which was the crowd favorite!
Chef Abraham Tamez of Javier's prepared a wood grilled bone marrow taco with a veal mole verde and 4 different salsas. The mini-tacos were hand-made on site using Hoja Santa leaves. Javier's is proud to continue the tradition of supporting local charities, both in Mexico and in the U.S.
Masters of Mexican: Javier's

LAGUNA BEACH MAGAZINE
By Kristin Lee Jensen | Photos by Jody Tiongco
Friday, June 19, 2015

COME FOR JAVIER'S AUTHENTIC FARE AND STAY FOR THE DIVINE DESSERTS

White, Mexican wild shrimp. Dungeness crab. Maine lobster. Order the trio of enchiladas del mar at Javier's, and you're presented with a triad of the highest quality seafood, all wrapped up in warm tortillas topped with cheese, sour cream, red onion, avocado and a slice of black olive. The dish's two sauces deliver the knockout punch—the shrimp and crab are lathered in a tomatillo sauce with serrano and jalapeno peppers, while the lobster is smothered in a green sauce thickened with sour cream—and establish the epicurean expertise that has anchored Javier's Mexican fare for the last 20 years.

After closing in Laguna in 2008, the restaurant opened in Crystal Cove Shopping Center, just a short drive up Coast Highway. Javier's expansive menu features center-cut prime steaks, tree-to-restaurant produce and sustainable seafood delivered fresh daily. The cantina's offerings are a far cry from the misconception that Mexican food means lots of cheese, sour cream and big portions, says Javier Sosa Jr., the general manager and owner's son. Javier's is not "Americanized" and it is not a "fusion" of cultures; it's authentic Mexican cuisine.

Take a seat in the main dining room, where antiquated wooden beams and mosaic windows complement a contemporary ambience, or dine alfresco amid bonfires on the patio. To start, sip a black salt-rimmed Diamante Negro martini; vodka is replaced by multi-aged Maestro Dobel tequila and blended with agave nectar and lime juice. For a fruitier flavor, the hand-shaken Fruto de Cactus margarita stars fresh prickly pear. While you nibble on house-made chips and salsa, choose from a smattering of seafood ceviches. Tossed with lime juice, onion, cilantro, serrano peppers and tomatoes, both the shrimp and Alaskan halibut provide a refreshing, tangy blend, while the octopus highlights a more delicate harmony.

One of the restaurant's most popular dishes is the Cabo Azul, composed of a Maine lobster enchilada, shrimp and Dungeness crab.
New Javier's Concept


LAS VEGAS SUN
By Robin Leech
Wednesday, Oct. 17, 2012




Javier's, just opened in Aria, is a design masterpiece. Each culturally inspired decoration and furniture piece was custom made, including handcrafted pottery from Guadalajara. Some 4,000 metal decorative nail heads are in the lounge, and hundreds of rope strands form a canopy.

The hotspot from Laguna Beach, Calif., features the world's largest piece of chainsaw art weighing 3,000 pounds. Its artwork on five large panels illustrates the Mayan Creation myth and hundreds of Day of the Dead-inspired skeletons. Look for the hundreds of hidden elements on a five-part journey from the Tree of Death to redemption in the Tree of Life.

The 9,000-square-foot restaurant seats 280 guests in its two dining rooms and a 20-seat private dining room. Don't miss the metal bar because embedded inside it are four cell phone-charging hubs.

"Chi Mangia Bene, Vive Bene -- he who eats well lives well!"

Robin Leach has been a journalist for more than 50 years and has spent the past decade giving readers the inside scoop on Las Vegas, the world's premier platinum playground.
Javier's Restaurant opens in The Aria Hotel in Las Vegas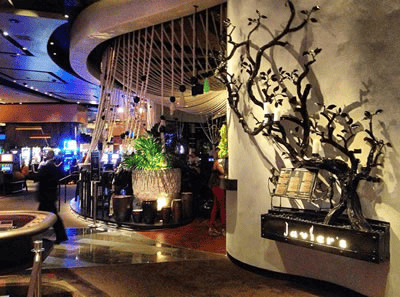 LAS VEGAS SUN
By Ron Sylvester
Thursday, Oct. 11, 2012

A beach-inspired blend of Mexican and Southern California flavors has come to the Aria with this week's opening of Javier's restaurant.

It's the fourth location for Javier's, which grew from a location on Pacific Coast Highway in 1995. Although it's not what some would consider authentic Mexican food, it is steeped in tradition, co-founder Javier Sosa said.

"The dishes we present at Javier's are derived from generations upon generations of my family's recipes," said Sosa, who oversaw the training of some 200 employees at the Las Vegas restaurant.

The restaurant has received top reviews from customers on Yelp, especially for its margaritas.

Dodd Mitchell, creator of looks at restaurants on Sunset Boulevard and hotels in Beverly Hills, designed the 9,000-square-foot space, which includes booths with corset-style lacing and a metal bar fashioned to look like a roulette wheel. The bar has four phone-charging hubs embedded in it.

A prominent piece of art is a 25-foot, 3,000-pound chainsaw carving by J. Chester Armstrong.

Among the first guests were former Republican presidential hopeful Newt Gingrich, who dined in a private area with friends Sunday night.

Javier's is open for lunch from 11:30 a.m. to 4 p.m. Dinner is served until Midnight. For reservations, call 702-590-3637
Javier Sosa named Miracle Maker for 2012 by Miracle For Kids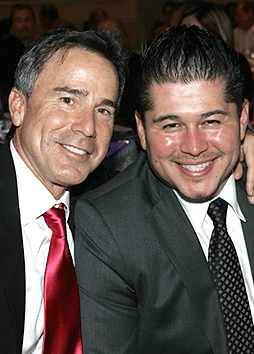 NIGHT OF MIRACLES GALA:MIRACLES LE CIRQUE
A RESOUNDING SUCCESS




The evening, designed to celebrate the organization's mission and its supporters, also included revealing the 2012 Miracle Maker Award recipient Mr. Javier Sosa, Sr. and the Sosa Family in recognition of the family's decade long personal and professional support of Miracles for Kids and the families it serves. The award was accepted by Mr. Javier Sosa, Jr., the son of Mr. Sosa, Sr. and founder of Javier's Cantina & Grill.
Javier's Visual Feast and Good Eats