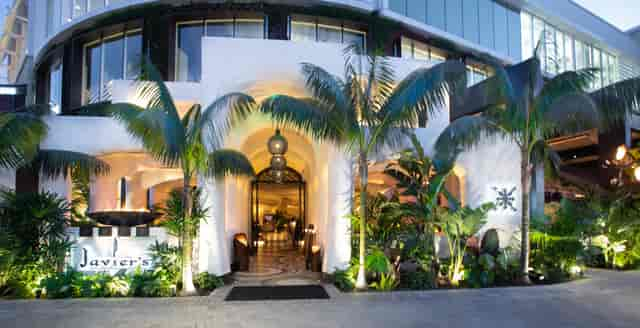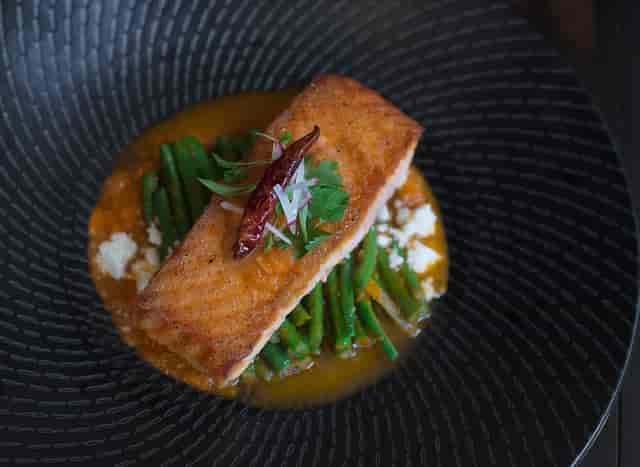 Bar
Bar
~ extra charge for substitutions ~
Consuming raw or undercooked meats, poultry, seafood, shellfish, or eggs may increase your risk of food borne illness, especially if you have certain medical conditions.
Written information regarding the safety of these food items is available upon request.
If you have any food allergies and/or dietary restrictions, please alert us immediately as not all ingredients are listed.
Single Malt Scotch Whiskey
The Balvenie 17 Year "Double Wood" $22
Pale golden with flavors of oak, heather lemon and orange peel
Dalmore 18 Year $35
Flavors of orange, chocolate, flowers and spice
The Glenlivet 18 Year $18
Sweet and bitter flavors of flowers, spices and oak
Highland Park 18 Year $25
Smokey "garden bonfire" sweetness, heathery, malty with a hint of Sherry
Lagavulin 16 Year $20
Full, smooth, firm and warming. An abundance of sea spray and peat smoke
Oban 14 Year $18
A faint hint of seaweed, aromatic, smooth and appetizing
The Macallan 15 Year $27
A rich straw color, a sublime full aroma with a hint of cinnamon and rose
The Macallan 18 Year $45
Amber with notes of honey, butter-scotch and rich sherry flavors
The Macallan Rare Cask $60
A tantalizing single malt with quiet vanilla notes, beautifully balanced ginger cinnamon and clove with a warm finish
The Macallan 25 Year $250
Rich and robust, this bright amber colored whiskey gives a flavour explosion of fruit, vanilla and wood smoke
The Macallan Reflexion $275
Bold and full bodied, Reflexion is a celebration of floral and vanilla notes, punctuated with fresh apples and apricots
Red Breast 21 Year Old (Irish Whiskey) $35
Soft vanilla sherry nuttiness with a creamy mouth-feel
Glen Grant 18 Year $22
Deeply layered, rich and vibrant whiskey delivers intricate flavors of malted caramel, vanilla, and raisins with a long, sweet and spicy finish
Talisker 10 Year $14
Amber red, smokey, malty sweet with a spicy finish
Glenmorangie Extremely Rare 18 Year $25
Rich, rounded and sweet with a dried and complex floral finish
Glen Scotia Victoriana $20
Sweet and concentrated start with jammy black currant fruitiness
Glenmorangie Signet $35
Melting sweetness and explosive spiciness is caused by it's unique roasted 'chocolate' barley malt and 'designer casks' made bespoke for Glenmornagie from American white oak
Margaritas
Hand shaken and served on the rocks.