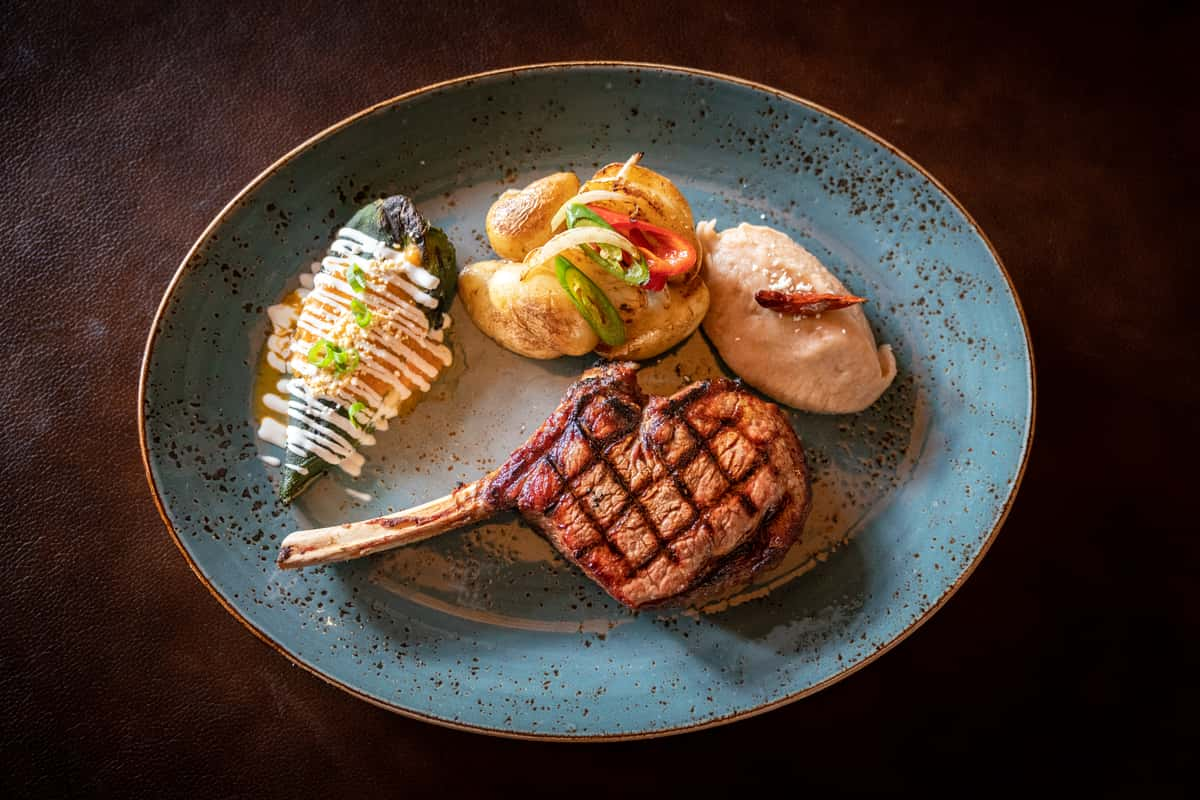 Bar
Bar
~ extra charge for substitutions ~
Thoroughly cooking foods of animal origin such as beef, fish, lamb, milk, poultry, or shell stock reduces the risk of food borne illness. Young children, the elderly and individuals with certain health conditions may be at a higher risk if these foods are consumed raw or undercooked.
Single Malt Scotch Whiskey
Auchentoshan "Three Woods"
Lowlands Whiskey at least 10 years in Bourbon Wood $14
The Balvenie 17 Year "Double Wood"
Pale golden with flavors of oak, heather lemon and orange peel. $22
Dalmore 15 Year
Flavors of orange, chocolate, flowers and spice. $15
The Glenlivet 18 Year
Sweet and bitter flavors of flowers, spices and oak. $18
Highland Park 12 Year
Smokey "garden bonfire" sweetness, heathery, malty with a hint of Sherry. $11
Lagavulin 16 Year
Full, smooth, firm and warming. An abundance of sea spray and peat smoke. $20
Oban 14 Year
A faint hint of seaweed, aromatic, smooth and appetizing. $18
The Macallan 15 Year
A rich straw color, a sublime full aroma with a hint of cinnamon and rose. $29
The Macallan 18 Year
Amber with notes of honey, butter-scotch and rich sherry flavors. $50
The Macallan Rare Cask
A tantalizing Single Malt, quiet vanilla deep notes, beautifully balanced ginger, cinnamon and clove with a warm finish. $60
The Macallan Reflexion
Bold and full bodied, Reflexion is a celebration of floral and vanilla notes, punctuated with fresh apples and apricots. $275
Red Breast 21 Year Old (Irish Whiskey)
Soft vanilla sherry nuttiness with a creamy mouth-feel. $35
Springbank 15 Year
Light amber color, tastes of cake, vanilla, new leather, pipe tobacco, dried apricot, peat and tea $17
Talisker 10 Year
Amber red, smokey, malty sweet with a spicy finish. $14
Glenmorangie Extremely Rare 18 Year
Rich, rounded and sweet with a dried and complex floral finish. $25