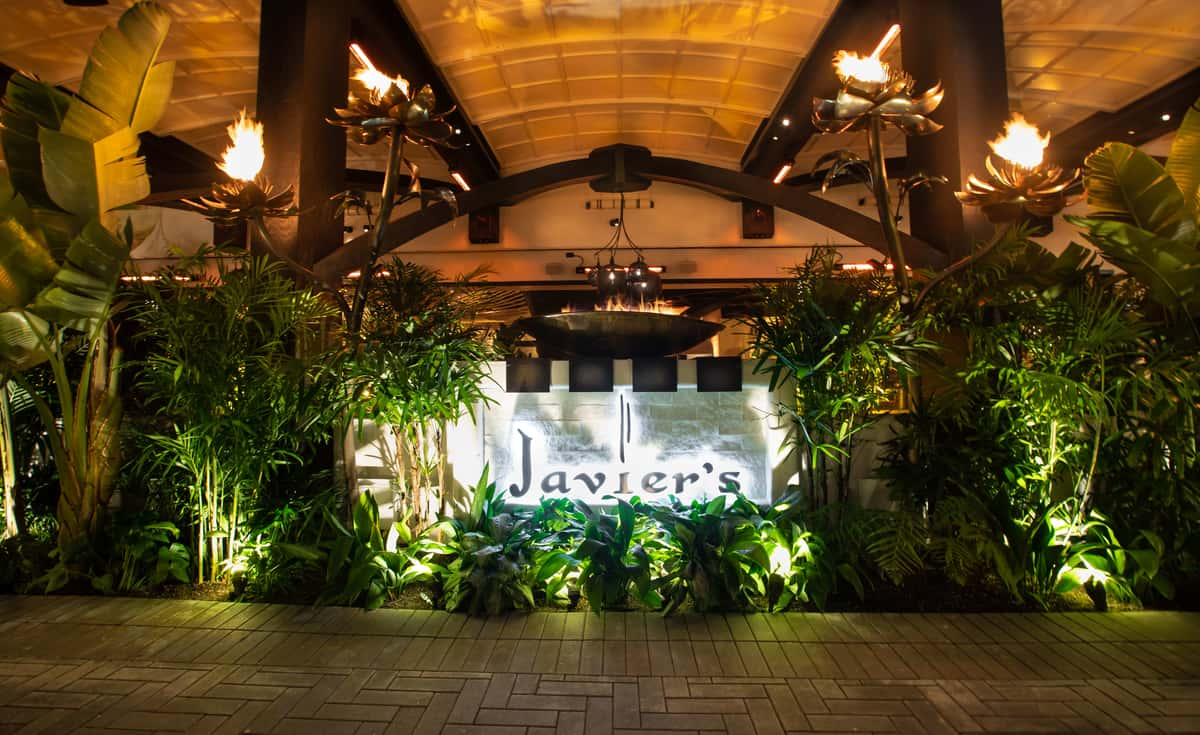 About
About Javier's
JAVIER'S presents a rich heritage of elevated Mexican cuisine in a friendly, captivating ambiance. Enjoy hand-shaken margaritas, rare tequilas, craft cocktails and a vast selection of beer and fine wines. Dine with us in the main dining room, al fresco patios, one of our intimate private dining rooms, or at the exquisite bar surrounded by one of the West Coast's largest selection of the world's finest tequilas. We at JAVIER'S consider all our wonderful customers a part of our family and thank them for their support and sharing in the success and joy that is JAVIER'S. Come experience the freshness of our original Mexican cuisine in a warm, friendly environment at one of our five locations.
Our Cuisine
The originality and variety of JAVIER'S menu can be directly attributed to our cooking staff. Originating from different regions of Mexico, they have brought their family favorites to share with us. Our goal at JAVIER'S is to bring authentic tastes of Mexico with all the flavors and variety they have to offer.
Our experience-inspired Mexican specialties are created with the highest quality seafood, beef, pork and chicken as well as gourmet vegetarian offerings. If you start with the finest ingredients, you'll end up with the best tasting cuisine. JAVIER'S selects only the best and freshest ingredients available. Our exclusive center-cut #1 prime Angus Beef from Omaha, Nebraska is corn fed and aged to perfection. Our fish is always fresh and in season. JAVIER'S serves only #1 White Mexican Prawns, fresh chemical-free U-10 Scallops, Dungeness Crab 100% leg meat and Maine Lobster, all sustainable seafood.